The Department of Economics is one of the premier branches of SJJT University. Since its inception, the Department has been offering undergraduate, postgraduate and Ph.D. courses in Economics. The department offers a major in Economics and interdisciplinary majors in Economics & Finance, Economics & History and in Politics, Philosophy & Economics (PPE)
The teaching programmes in the Department are focused on proper blending of 'quality' and 'relevance'. This is sought to be achieved by periodic updating of syllabi in conformity with the advancement of the knowledge in the subject with equal emphasis on theoretical and applied economics. The research programmes give special attention to economic problems of the country.
The vision of the department of Economics consists of exploring the economic study and analysis, policy framing and implementation issues faced by the Indian economy along with the analysis of other economies in the world. The department thrives to reach standards of excellence in teaching, research and consultancy. The department is committed to the advancement of knowledge and learning in the field of economics.
The mission of the department is to provide, through both teaching and research, a better understanding of the global, national and local economic issues that will face our society now and, in the future.
| | | | | | | | |
| --- | --- | --- | --- | --- | --- | --- | --- |
| Sl No | COURSE TYPE | COURSE NAME | ELIGIBILITY CRITERIA | DURATION (YEAR) | REGISTRATION FEES | FEE FOR GIRLS(ANNUAL) | FEE FOR BOYS(ANNUAL) |
| 01 | B. A. | Bachelor of Arts | 12th any Stream | 3 Years | 1000/- | 5,000/ | 10,000/ |
| 02 | M. A. Economics | Master of Arts | UG Any Stream | 2 Years | 1000/- | 7500/- | 15,000/- |
| 03 | Ph.D | Doctor of Philosophy | MA. Economics | 3 Years | 5000/- | 80,000/- | 80,000/- |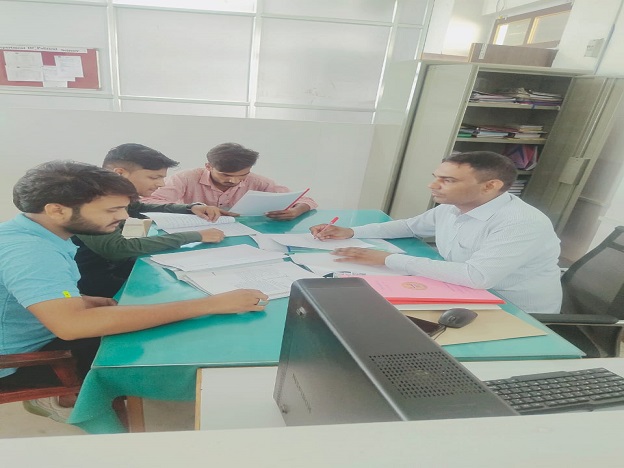 02 M. A. Economics Master of Arts UG Any Stream 2 Years 1000/- 7500/- 15,000/- ass="img-fullwidth img-responsive" src="https://www.jjtu.ac.in/uploads/Department2022/DE/Gallery-2.jpeg" />

Name: Dr. Shiv Kumar (Head of Department)
Mobile Number. 9667979324
Email: economics@jjtu.ac.in