Department of Forensic Science
"All men are liable to error and most men, are, in many points, by passion or interest under temptation to it"
-John Locke (1632-1704)
The application of science to the law and exploring the body of knowledge regarding delinquency and crime as social phenomena is what comprise the Department of Forensic Science. The department has been incepted by Shri JJT University from session 2018-2019. Forensic science is the diverse collection of scientific techniques.
In practice, forensic science is built upon the principles dragged from physics, chemistry, biology, anthropology and other scientific principles and methods. In earlier times real, forensic science has been assigned to the real science of fingerprints, firearms, tool-marks and questioned documents etc. However, although many of the techniques used in modern forensic science have been borrowed from other sciences, it is also true that in recent years, it had matured into a scientific discipline in its own right.
Programmes
The Department of Forensic Science provides a M.Sc. degree and PG Diploma to the students covering the realm of forensic sciences with a desire to put it to maximum use in detecting, investigating and ultimately reducing the crime.
Offshoot aim is utilizing scientific power in producing 'scientific workforce' to meet the needs of highly technical personnel to serve the society in an effective and efficient way.
| | |
| --- | --- |
| Programme | Eligibility |
| M.Sc. Forensic Science | A graduate degree in science with relevant subjects from a recognised university and should have secured a minimum of 55% marks. |
| PG Diploma in Forensic Science | A graduate degree in the relevant field from a recognised university and should have secured a minimum of 55% marks. |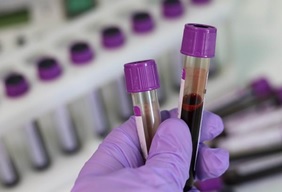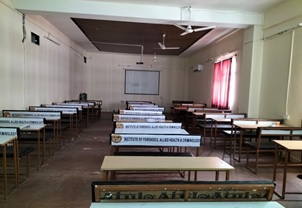 Name: Dr. Arun Kumar (Incharge)
Mobile NO. 7014297032
arun@jjtu.ac.in